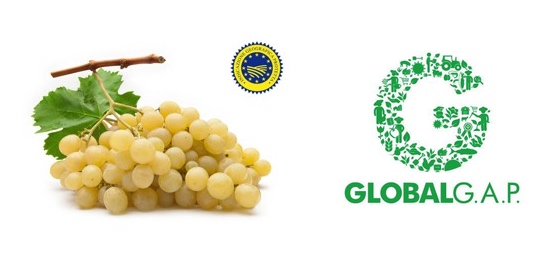 The following certifications have been awarded to the company:
GLOBAL G.A.P. it is a standard that defines good agricultural practices (best practices) for the development of the best production technique of fruit and vegetable. This certification guarantees safe products for the consumer, traceability, environmental safeguards, and protection worker's health. Possession of this certification allows the Company Di Pasquale to operate in all European markets.
IGP UVA ITALIA CANICATTI' The aim is to produce and deliver on the market a product that is considered an"ITALIAN AGRICULTURAL EXCELLENCE".